Save Money During the Easter School Holidays with Niftiee
We're all feeling the pinch with soaring food, energy, and fuel bills. During the school holidays is when parents feel the squeeze the most, as they struggle to keep the kids entertained and happy when school is out for 2 weeks. Here's a list of some budget friendly ideas to keep your little ones happy during the Easter break:
1) Get outside & start exploring
Get your wellies and your raincoats on and go explore the great outdoors. You don't always need to spend money to have fun, add excitement by creating games like a scavenger hunt. Create a worksheet at home with natural elements that your little ones can find on a walk for example sticks, rocks, local birds and plants. Or, to make it even more simple you could all find something that matches the colours of the rainbow, like a yellow flower, a green leaf, a red sign.
If you do have some budget for days out, the National Trust is a fantastic option with over 250,000 hectares of land that includes 780 miles of Great British coastline, 200+ historic properties and 100's of gardens and plenty more walks. Membership gives you free entry to all locations with free parking included. If you don't already have membership, you can get 8% off with Niftiee!
Some local leisure centres offer free swimming for children during the school holidays including the Easter holidays. We found free swim sessions available in the West Midlands, London, Dundee Newcastle and Manchester. Simply search "free kids swimming in *your location*" and see if your local leisure centre is taking part in the scheme.
3) Be creative & get crafty at home
It's the Easter holidays! But, it's April so that means there's a good chance it's going to rain. Let your kids get creative and make some easter themed crafts. Print out Easter colouring sheets from Pinterest, use food dye to colour hard boiled eggs, and make your own decorations with stickers and felt tips! Don't forget, you can get 9% off at Hobbycraft online or in-store so you can save on your crafts!

4) Have a clear out & make some extra cash
We've all got stuff we don't need lying about the house creating mess and clutter – the kids are no exception to this! Help your children to clear out toys they've outgrown and put them on selling sites like Sphock, Vinted, eBay and Facebook Marketplace – you might be surprised how much you make!
5) Get on the coach and go on a road trip
Not only is coach travel really affordable, it also helps to bring down your carbon footprint! Coach services like the National Express connect the whole of the UK, so you can find a journey whether you're in Central London, Edinburgh or Cardiff! 
With Niftiee, you can get 15% off National Express coach trips – that means if you buy a £50 voucher, it will only cost you £42.50! It's a great way to access new places with ease – simply turn up, enjoy the journey and have fun! 
5) Visit a free attraction
If you decide to take a trip into the capital, you'll be pleased to know that you can visit the roaring T-rex and other prehistoric creatures at the National History Museum for free! There are some additional exhibits that you can pay to explore so it's always worth checking out the website before you visit to make sure that you don't miss out!
Nearby, there's the Science Museum and the Victoria & Albert Museum which are also free to enter so there is plenty to see and do for the whole family!
With the huge number of restaurant and food discounts available with Niftiee, you can also get your lunch for a steal!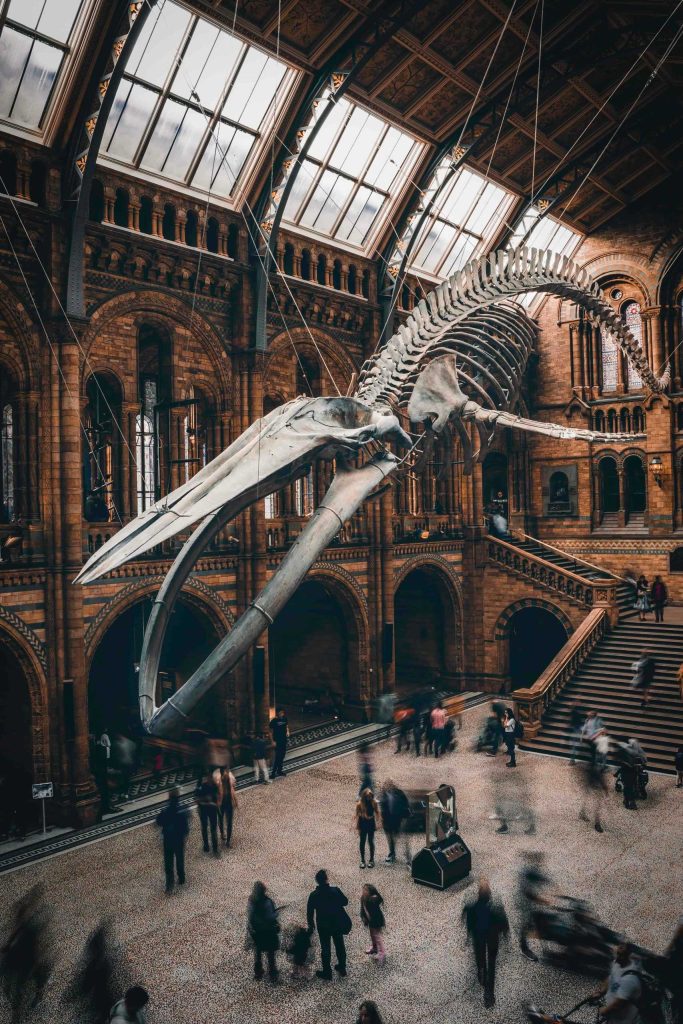 Not in London? No problem! Here are some other great free attractions in the UK that we recommend giving a visit:
1) Birmingham: Check out the Library of Birmingham which hosts free exhibitions, children's spaces and events all year round. The Birmingham Museum & Art Gallery is also nearby but is closed for renovations until 2024.
2) Liverpool: Visit the Royal Albert Dock and you'll find two museums, plenty of shops and eateries as well as the famous Tate Gallery.
3) Edinburgh: Visit the Scottish National Gallery and National Museum of Scotland for some fantastic free entertainment
Don't forget to google "free things to do near me" to find something local and fun to you!
6) Enjoy lunch out - kids eat for just £1
Meet up with friends and enjoy a meal together where kids eat for £1 with a paying adult at Sizzling Pubs. You can save on the adult's meals too by using one of their existing offers such as '2 main meals for £9' or 'a free drink with a lunch bites meal for just £5.99'.
Save even more on your feast with Niftiee and Sizzling Pubs – get an extra 12% off when purchasing a voucher. Get your bill, buy your voucher for the amount you need to pay and save 12%! With kid's meals for £1 and the adult's meal offers, you could feed a family of four for less than £15!
7) Have a movie night with snacks & fake tickets
The cinema can cost an arm and a leg once you've brought tickets, snacks, drinks and paid to get there – you can easily spend over £50.
Why not host a movie night or day at home? Create a pretend ticket using free creative software Canva. Pick your movie theme like 'movies with rabbits in', a Disney marathon or cheesy musicals, design & print your tickets and invite friends round a movie marathon. Shut the curtains, dig out all the cushions and blankets and relax! If you want to make it extra special, you could even print out movie posters and have a go at making a cardboard ticket booth for the children to 'buy' their tickets and snacks.
For snacks, popcorn is a classic which you can pick up cheaply from your local supermarket (don't forget your Niftiee discount!). If you're feeling more adventurous, you could always make your own snacks or grab whatever is on offer.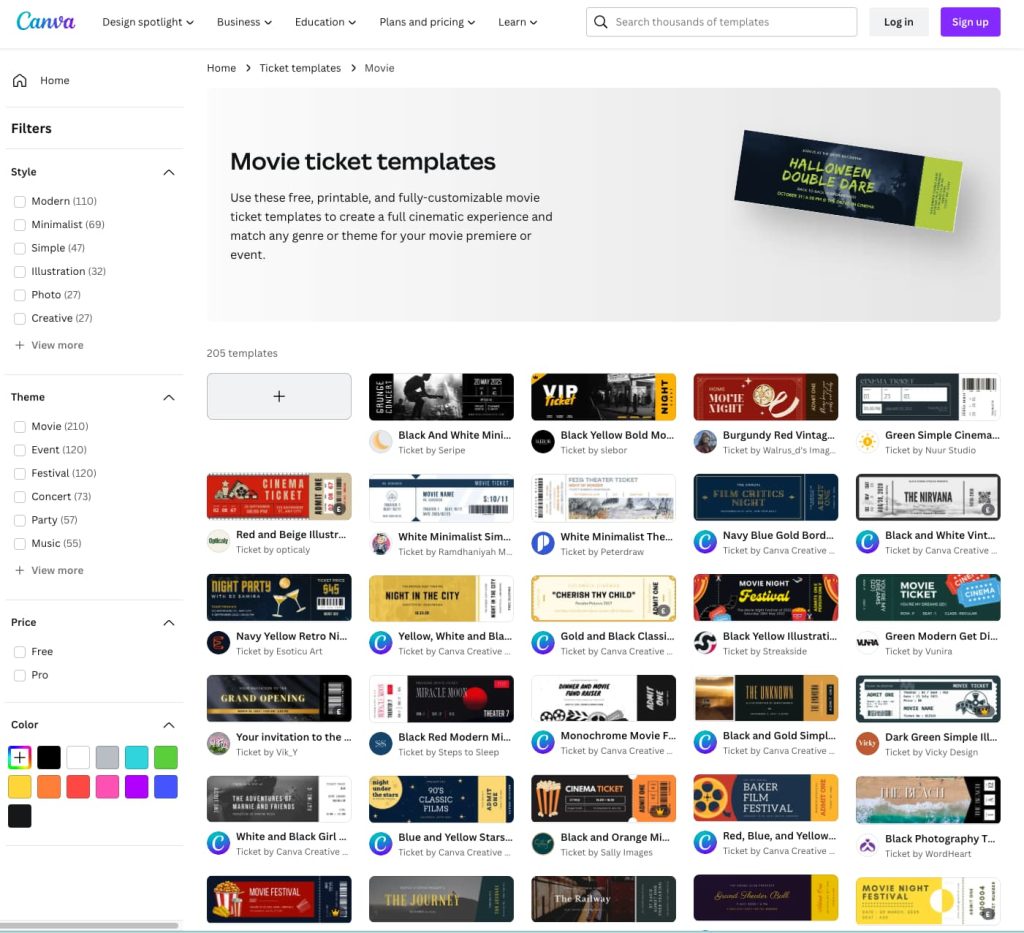 Here at Niftiee we want to save money on your everyday spending as well as those treats that you don't get as often! We offer 100's of discounts, gym & fitness discounts, up to 57% off days out & attractions, as well as giveaways and prize draws, all from £3.99 per month or £34.99 for a year, now that's Niftiee!